In the summer of 2004, the Meridian Hookah Lounge opened its first location near the University of South Florida, in Tampa, Florida. At the time, hookahs were still very much a foreign concept and convincing people to give it a try was no easy feat. Armed with five measly flavors, but a bold, new idea in hookah, it didn't take long for the Meridian to win over fans.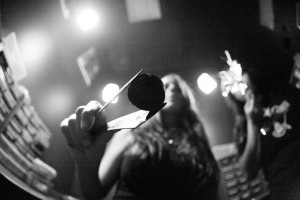 After more than three years of refining our concept, we we're finally ready for growth. In December 2007, the Meridian opened its second location near the University of Central Florida, in Orlando, Florida, and all at once made many new friends in the community.
The Meridian's story isn't complete, however, without also recognizing the countless people who've helped make it a success. Together we've achieved uncommon results because we all share some things in common: our love for the Meridian and a belief in its ability to do a world of good.
From the marriages sparked, troubled minds quieted, friendships set in motion, and everything imaginable in between, the Meridian continues to make its mark as a one-of-a-kind hookah lounge.